ANY SIZE STAGE, WE HAVE YOU COVERED
Build it well and they will enjoy! Our Staging Rental, Stage Equipment, and Mobile Staging Solutions can (and will) transform a desert landscape into the sought-after venue and party destination.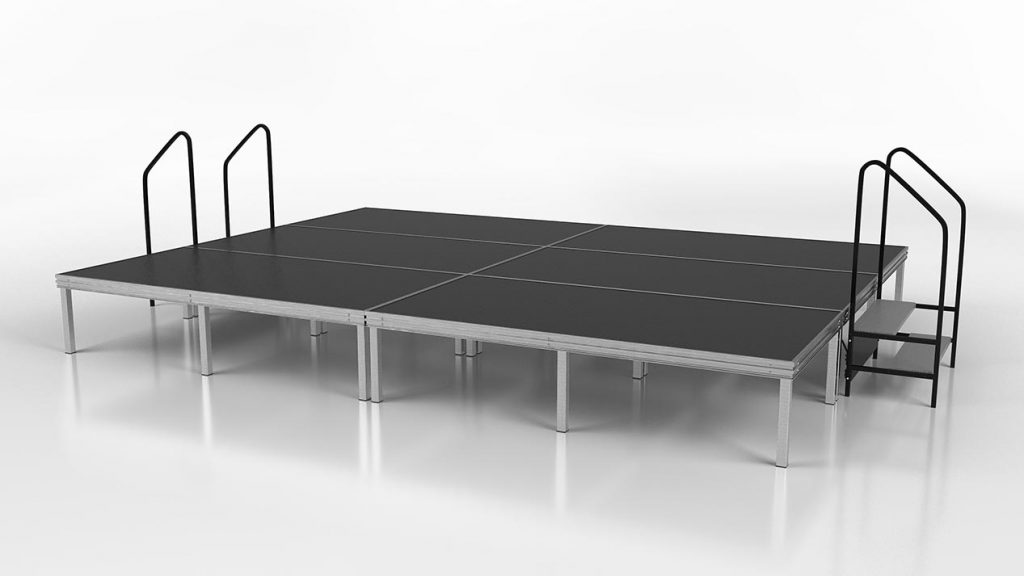 We take the familiar and marry it with the unfamiliar, to transform any location into a platform worthy of catapulting the greatest of presentations or performances to new heights.
From indoor corporate stages, turntables and rolling-riser packages for bands, our team can deliver any staging equipment for all of your event needs.
If we don't stock the specific stage required for your event, we have worked hard at cultivating lasting relationships within the industry to ensure we can provide exactly what you need to make your event a success!
Let's discuss your staging needs.
We carry and maintain a stock of industry leading equipment which helps us stay versatile when it comes to your event. Here is a short list of what we can offer you: