FIRST CLASS DESIGN AND SUPPORT
We are experts at commercial audio visual installation and IT infrastructure services for houses of worship, entertainment venues, educational institutions, corporate events and spaces, and more. We offer a truly turn-key operation ready to take your custom audio visual installation project from rough concept to flawless execution with less stress and more success.
HEX Audio Visual uses precise measurements and acoustic data to design audio visual installation projects for Audio, Video, Lighting, Video and IT Infrastructure.
Whether you need help with the design of a new facility or want to remodel an existing one, the design of our audio visual installation will be custom created for your very specific needs. We will take into account your commercial environment, architectural/construction specifications and budget to create something truly unique.
We will work with you side by side to ensure that we select and install the most efficient audio solution perfectly balanced for your needs and audience.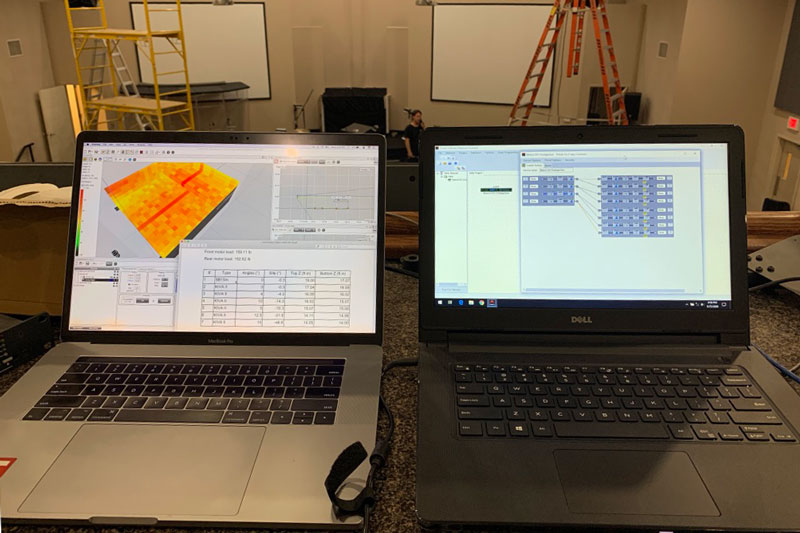 Let's discuss your unique needs.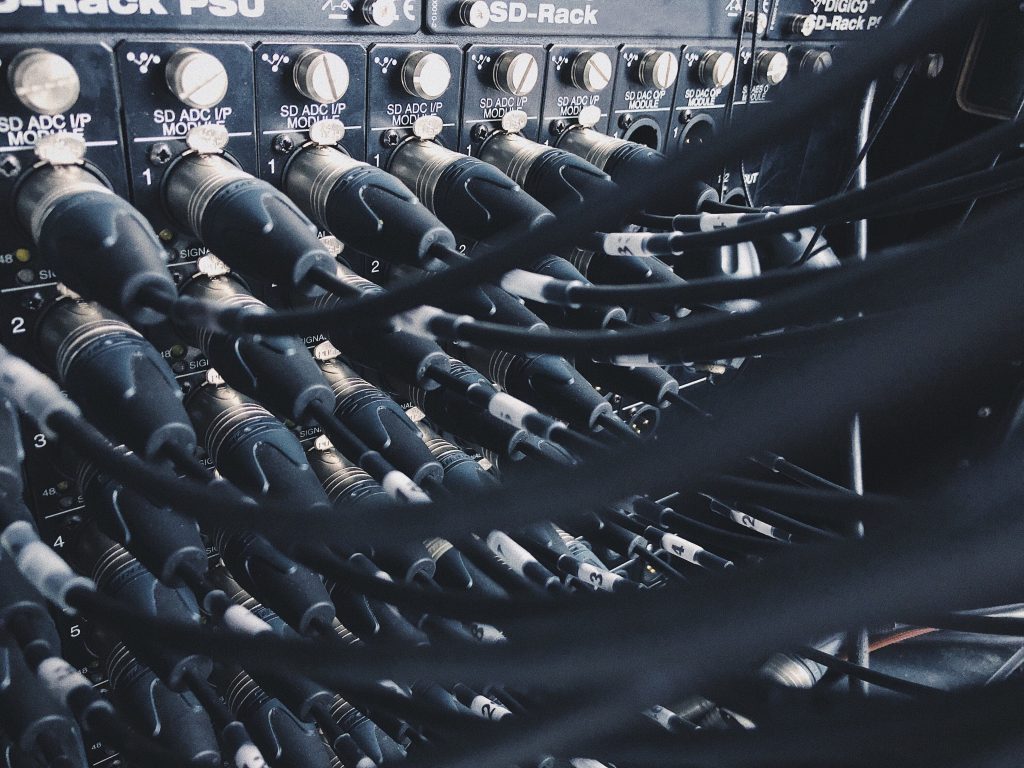 We have decades of experience at selecting, installing, and maintaining the commercial sound systems equipment you need – no matter what type of space your audio visual requirements will serve. Some of these commercial spaces may include including meeting rooms, auditoriums, conference centers, concert halls, conferencing facilities, or training rooms.
From Audio, Video, and Lighting to Video and IT Infrastructure installation, we provide fully comprehensive and inclusive integration, as well as the expertise and maintenance know-how you need. Our process starts by listening to your needs. Then, we will evaluate your current set-up and develop a solution that understands your requirements and delivers beyond expectations.
From great sound to the projectors, screens, and lighting systems that will keep your audience on the edge of their seat, our audio visual installation experts are ready to create something special. Once your audio visual installation has been completed, HEX Audio Visual is here for support, training and maintenance to keep your installation up to date and running smoothly.
Our reputation as a company depends on the success of your space – whether it's a performance venue or a house of worship, the impression we leave with your guests is critical. For this reason, we focus on every detail throughout the integration process to make sure we get it right the first time.
Here is a short list of what we can offer you: